22 Jan 2020
More wind and solar farms means more jobs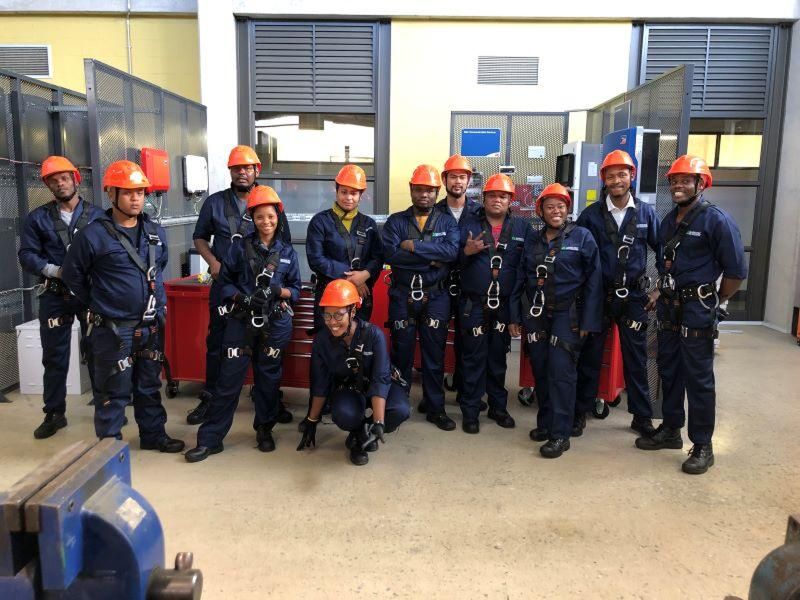 The premier skills training centre for South Africa's renewable energy sector is quietly gearing up for a bumper decade of focused training.
SARETEC Director Naim Rassool is cautiously optimistic about the potential for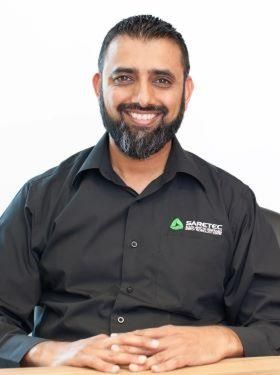 employment created by IRP2019 spelling out new requirements for wind and solar power to be brought online by 2030.
The South African Wind Energy Association estimates about 640 wind turbines would need to be installed each year until 2029 to reach the stated energy goal of adding 1,600MW of additional wind power capacity to South Africa's generation mix every year between 2022 and 2030. On the solar side 6,000MW of new generation capacity has been allocated to large-scale solar photovoltaics, as well as 6,000MW to embedded generation, to be installed by 2030.
Not only does this mean new companies have to bid on the next procurement rounds, but new technicians need to be trained to work on the farms, which is where the South African Renewable Energy Technology Centre (SARETEC) steps in.
"If you look at the jobs being created in terms of constructing the wind farms and the normal maintenance and operations of the wind farms, they will be highly skilled jobs," explains Rassool.

The Centre deliberately aims to recruit locals from the rural areas where farms are constructed, targeting artisans who have just qualified from South African Technical and Vocational Education and Training (TVET) Colleges at National Qualifications Framework (NQF) level four and putting them through a rigorous pre-testing session that not only checks academic prowess and practical ability but also whether candidates have a head for heights.
SARETEC can train up to 30 wind technicians a year, and their current batch of 12 trainees will be followed by 12 more later this year. These 24 graduates will meet the need for wind technicians necessitated by the current round four of wind procurement. Once round five is announced SARETEC can work out how many trainees will be needed from 2021.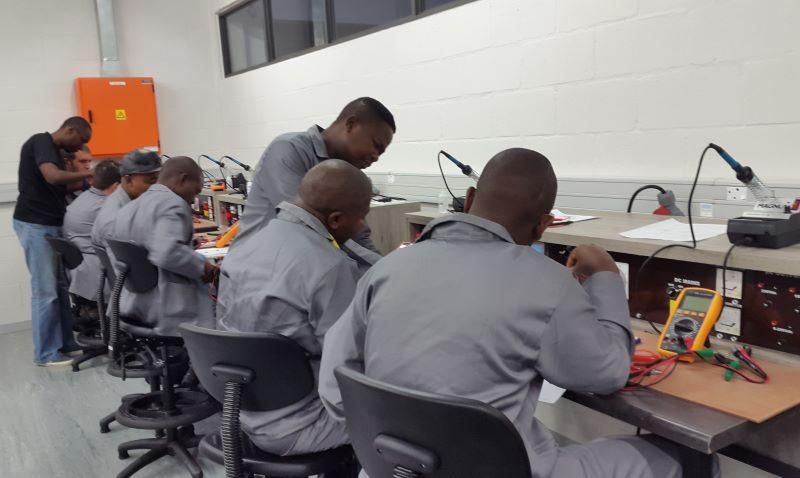 "We know the wind industry employs 0.11 technicians for every one megawatt of wind power installed. We then work backwards to estimate how many technicians the industry would need and we will see if SARETEC has the capacity. If not, we can shift," said Rassool.
Already they have identified West Coast College Atlantis campus and Eastcape Midlands College in Uitenhage as TVET colleges to offer training for wind technicians on the official South African Qualification, if necessary. The SAQA accredited qualification last seven months, with two months being practical training on a wind farm.
SARETEC will keep a close eye on the training being offered under their auspices at the TVET Colleges. "The quality assurance and monitoring is very important for us so that the standard of technicians is acceptable to the industry which is pre-dominantly multinational OEMs."
The all-important number of how many wind technicians are needed is not only necessary for training purposes, but also to source funding. Wind technicians trained by SARETEC are funded by money sourced by the Centre from development agencies and OEMs.
"Our current 24 trainees are funded by the South African Wind Energy Industry Programme implemented by the United Nations Development Programme, we don't get subsidies for training from the Department of Higher Education," said Rassool.
On the solar side they have identified seven TVET Colleges from around the country which will each provide three trainers to undergo a ten-month training process beginning February 2020 at Nelson Mandela University (NMU) where they will undertake the Advance Diploma in TVET lecturing for 3 days a week and the balance of 2 days they will be undergoing the Accelerated Artisan Training Programme for electricians at VW's training centre in Uitenhage to become trainers supporting the Solar PV Qualification.
The Solar PV qualification will be a two-year training stint as it includes learning to enhance the skills of electricians and classes could probably accommodate up to 15 people.
"But, we don't want to train too many because there are only so many jobs available. We try and balance between the demand and supply of technicians for industry. The trigger to scale up training comes from government in other words when the power purchase agreements are signed, then we know which skills are required by when. Once power purchase agreements are signed it can take up to two years to commission a Wind or Solar PV farm, so we have time."
According to SARETEC's funding agreement with the Manufacturing, Engineering and Related Services Sector Education and Training Authority (MerSeta), not only do they assist in selecting and training the trainers, they have to make sure each training facilities procures the necessary equipment, strictly follows the agreed-upon curriculum and most importantly conforms to the Quality Council for Trades and Occupations (QCTO) guidelines .
In a bid to make sure the training offered by the TVET colleges remains up to scratch the SARETEC trainers will regularly audit classes in-between teaching their own classes at the SARETEC facility and play a quality assurance role in maintaining the standards of training.