05 Mar 2019
N1 City mall shows exciting potential of 3-in-1 waste-to-power technology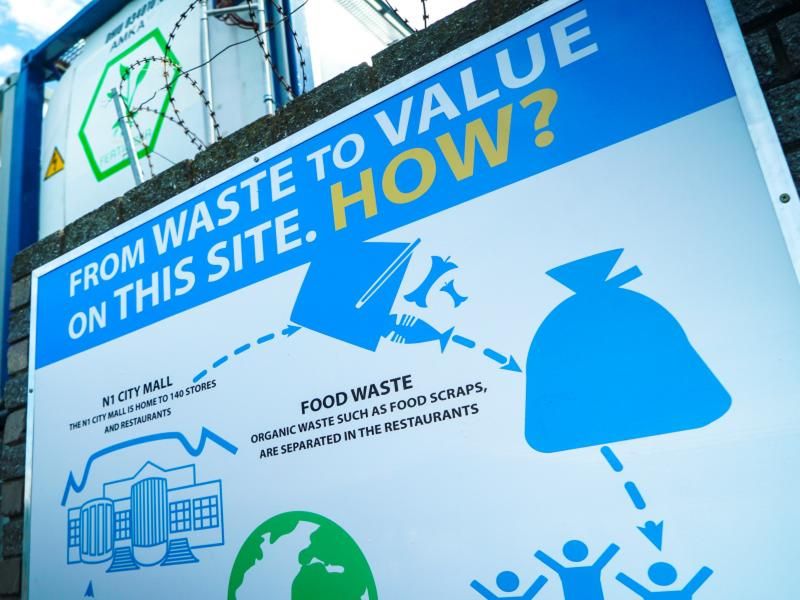 About a third of the food produced in South Africa gets wasted and 90% of this waste lands up in landfills.
Growthpoint Properties have embarked on an exciting partnership with the Dutch green technology provider Waste Transformers by installing an on-site, anaerobic digester at its N1 City Mall property in Cape Town which uses organic waste to produce green electricity, hot water and fertiliser.


"Landfills produce methane gas which is worse for the environment than CO² emissions" says Gavin Jones, Growthpoint Properties' Regional Retail Asset Manager for the Western Cape, "and the South African government is aiming to reduce at least half of that food wastage. The intention of this waste-to-power installation at N1 City with Waste Transformers is to look towards future regulation, particularly in the Western Cape, that will limit the removal of organic waste from operating buildings to landfill sites. Cape Town has announced that they want a 100% reduction of organic waste to landfills by the year 2027. And Growthpoint is trying to reach that target by 2020 while Cape Town is hoping to reach a target of 30% by that time."

Photograph caption: Gavin Jones, Growthpoint Properties Regional Retail Asset Manager in the Western Cape, in the control unit of the waste-to-energy unit at N1 City in Cape Town.


Modulated structure functions like a stomach
The Waste Transformers unit is a modulated structure comprising four large containers that are run by a number of processes and occupies about six or seven parking bays onsite at the N1 City mall.

"Within our shopping centre environment," says Growthpoint Properties' Gavin Jones, "we collect organic waste material from restaurants and from food supermarket operators in separate bins and separate it from the recycled goods. We then process it in the first stage of the machine, which is the macerator which chops up the organic waste matter into a usable size. A grey water mix is added and this mixture is then pumped into the anaerobic digester. With added enzymes, this digester pretty much functions like a stomach which produces methane gas as well as a by-product of hot water."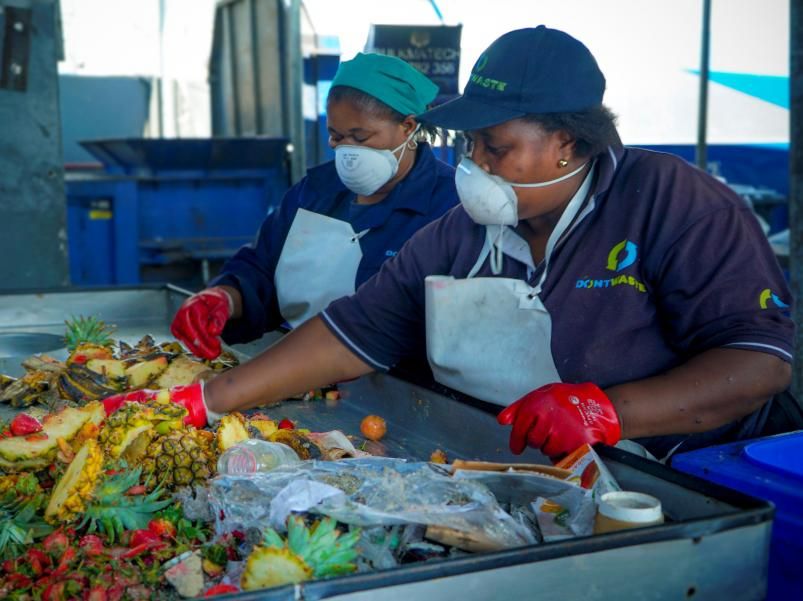 The hot water is used to clean the plant and the waste area. The methane gas is harvested, filtered and housed in the gas component of the installation. This gas is then used to run an electric generator which then places electricity back into the shopping centre.

Gavin continues: "the last product of the system is a liquid fertiliser and is distributed for landscaping at all of our properties in our portfolio in the area, and to a large number of non-profits and hospitals as well as to Parow Golf Course. We have an end goal in mind to begin a micro enterprise to sell this fertiliser into the market."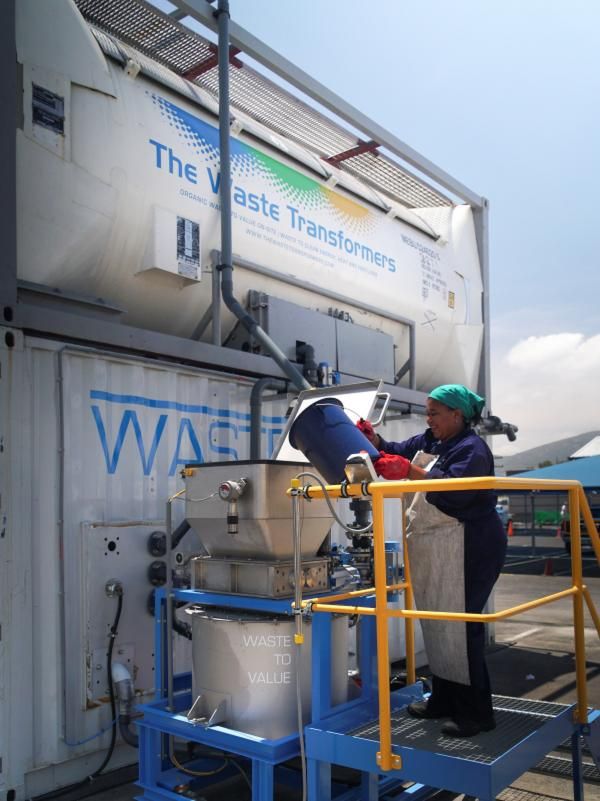 "Currently the capacity of this Waste Transformers installation is about 6 kVA per day, which provides electricity to between 10 and 11 small line shops in the mall, which compared to what the mall normally uses, is still a very small supply. What's exciting about this unit is that the generator runs the system by itself, so it is a self-sustained modulated system, it does not require an external power source for it to run. The main benefit of the system remains in the production of fertiliser, which is a sellable product which we can use in our own property portfolio and for external supply."
African Utility Week and POWERGEN Africa
During the Future Cities conference track at African Utility Week and POWERGEN Africa in Cape Town in May, a case study will be presented on South Africa's first Waste Transformer at the N1 City Mall in Cape Town and will be followed by a discussion on how waste-to-energy plants can be made more competitive.
The 19th edition of this leading conference and exhibition is expected to attract more than 10 000 energy and water professionals this year.
African Utility Week and POWERGEN Africa is the flagship energy event organised by Spintelligent, a multi-award-winning Cape Town-based exhibition and conference producer across the continent in the energy, infrastructure, mining and agriculture sectors. Other well-known events by Spintelligent include Future Energy East Africa, Future Energy Nigeria, the Utility CEO Forums, Agritech Expo Zambia, Nigeria Mining Week and DRC Mining Week. Spintelligent is part of the UK-based Clarion Events Group and African Utility Week and POWERGEN Africa form part of Clarion Energy, which runs over 40 events that cover the oil, gas, power and energy sectors, making it one of Clarion Events' largest portfolios.

View the African Utility Week and POWERGEN Africa and ESI Africa video here: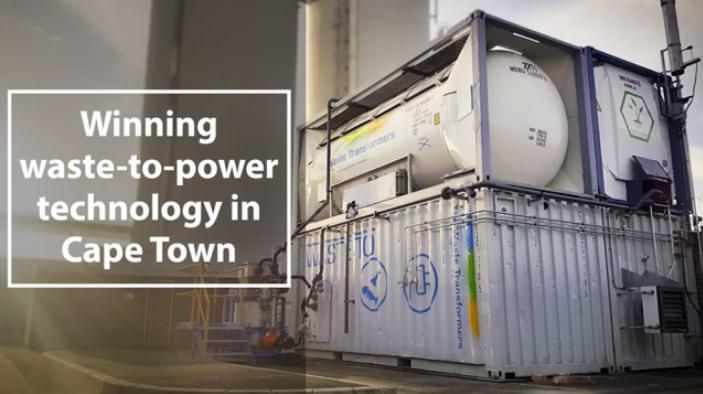 Dates for African Utility Week and POWERGEN Africa:
Conference and expo: 14-16 May 2019
Site visits: 17 May 2019
Location: CTICC, Cape Town, South Africa
Website: http://www.african-utility-week.com
Twitter: https://twitter.com/AfricaUtilities #AUW2019
Linkedin: African Utility Week
Contact:
Senior communications manager: Annemarie Roodbol
Telephone: +27 21 700 3558
Mobile: +27 82 562 7844
Email: annemarie.roodbol@spintelligent.com