18 Jul 2018
POWER-GEN & DistribuTECH Africa to co-locate with African Utility Week in 2019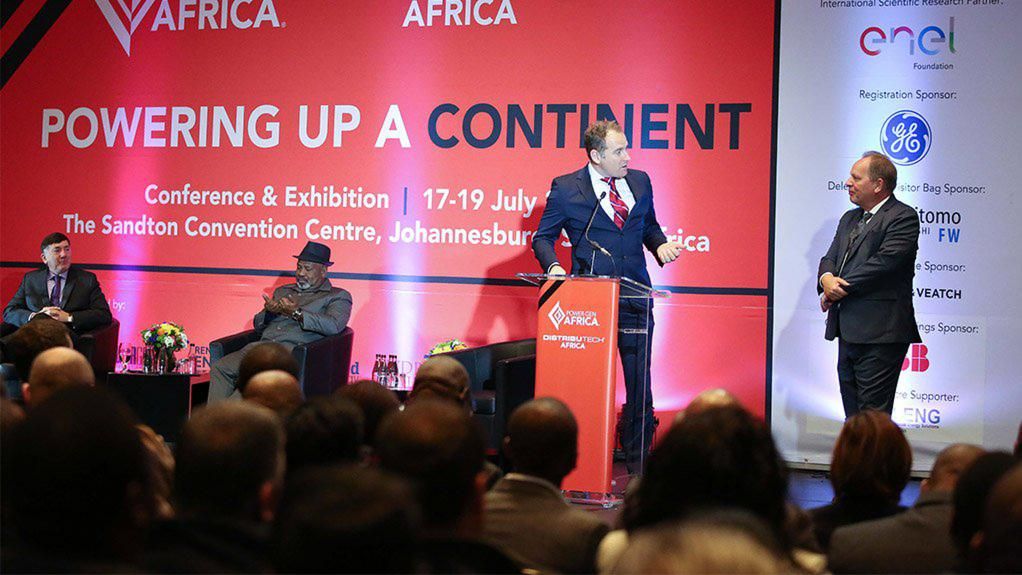 Africa's premier power generation and distribution event, POWER-GEN & DistribuTECH Africa, will be co-located with leading African utility sector event, African Utility Week, in 2019, following the acquisition of POWER-GEN & DistribuTECH Africa organisers PennWell by Clarion Energy South Africa (Spintelligent) earlier this year.
The acquisition of PennWell Corporation, with a 100-year history of producing leading business to business exhibitions, conferences and publications, by Clarion Events, which operates over 180 events in 50 countries, creates a significant new entity in infrastructure and power events and publications.

Over the last 17 years, African Utility Week has grown to be the premier meeting place for the entire power, energy and water value chain, attracting around 7,000 visitors each year. POWER-GEN & DistribuTECH Africa, focusing on pan-African power distribution and generation, attracts over 3,000 pan-African and international visitors annually. In 2019, the events will be co-located in Cape Town 14 - 16 May.
Addressing the opening of POWER-GEN & DistribuTECH Africa 2018 in Sandton this week, David Ashdown, Managing Director of Clarion Energy South Africa (Spintelligent) and Glenn Ensor, Managing Director of PennWell international, said the co-location of the events was in line with global trends to present end to end infrastructure and power conferences and exhibitions for the entire value chain.

As the power and generation industries converge and overlap with disruptive digital technologies and broader infrastructure development, the end to end model becomes increasingly necessary, reflecting the state of the industry, said Ashdown.
"The award-winning African Utility Week, co-located with POWER-GEN & DistribuTECH Africa 2019, will be hosted with dual industry branding at the Cape Town International Conference Centre. The event moves through the industry verticals in the value chain, from the generation space all the way through to disruptive technologies. The event will deliver in the region of 450 exhibitors from across the continent and across the globe to up to 10,000 industry professionals from across the continent," he said.
"The acquisition allows a dream that the PennWell team has been working towards for the past few years of bringing the kind of end to end events to market that the world needs," said Ensor.
The POWER-GEN & DistribuTECH Africa Conference & Exhibition is now underway, running until 19 July 2018 at the Sandton Convention Centre. This annual event, Africa's premier power sector summit, attracts over 3,000 VIPs and decision-makers from the pan-African and international power sector.
Source: CREAMER MEDIA: http://www.engineeringnews.co.za/article/power-gen-distributech-africa-to-co-locate-with-african-utility-week-in-2019-2018-07-18-1/rep_id:4136