25 Nov 2020
REIPPPP lessons: To build localisation, embrace importation benefits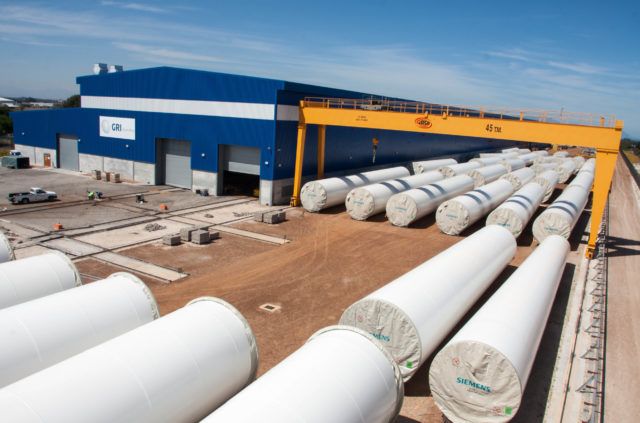 The South African renewable energy independent power producer procurement programme (REIPPPP) has contributed vastly to the country's economic growth since its launch almost a decade ago.
Though some of the REIPPPP requirements promote localisation to boost the growth of the renewable energy sector, it is importation that has largely dominated the industry.
This factor has opened room for the industry experts to talk about how the updated Integrated Resource Plan (IRP), a policy document, can better address sustainable localisation.
"From an EPC standpoint, we see many principal contractors being foreign entities," accentuated Shane Pereira, business development executive at Lesedi Nuclear Services.
Pereira was speaking in a webinar discussion themed Localising power infrastructure projects within South Africa's IRP 2019, during the Digital Africa Utility Week and POWERGEN Africa on November 24.
"Typically, we don't see the localisation of value added resources such as engineers, project managers, technicians. We've clearly seen localisation of blue collar workers, semi-skilled, and some artisans," Pereira added.
On paper the renewable energy procurement programme looks quite good, said Meike Wetsch, Programme Manager of Coega Human Capital Solutions. "But I'm going to immediately throw a caveat at it. Let's just look at the performance of the programme. Job creation has exceeded both targets and commitments from bidders both for construction and operations. Fifty-six projects by March 2017 successfully completed construction and moved into operations. These 56 IPPs had planned to deliver 14,356 local job years during construction, and that translates into 4.5 jobs per megawatt. But they achieved 23,475, which is about 7.4 jobs per megawatt."
Wetsch noted that job creation numbers exceeded expectations by more than 60% of what was initially planned, but pointed out that this in line with the experience of the solar PV market in India. According to her, in India data shows about 7.6 jobs per megawatt and onshore wind results in 7.4 jobs per megawatt.
Increase and maintain sustainable localisation
The live discussion focused on how South Africa can take the lessons it has learned from previous REIPPPP bid windows and the current RMIPPPP to increase and maintain sustainable localisation.
In measuring the sustainability of localisation from the REIPPPP, Pereira said a big question remains: "From the R200 odd billion that was spent in the REIPPP programme over the years, how much of that money stayed in the South African businesses, and how much of it disappeared out of our shore."
He further underlined that this is not only from a labour standpoint but also from a manufacturing standpoint.
"The lack of sustainable projects means that localisation in a form of wind towers, EPC manufacturing has not been successful. I think the lesson learned is that certainty is important on what's coming ahead. Otherwise, we'll set up for unsustainability," warned Pereira.
In terms of the learned lessons, Wetsch noted that in the previous window bids the conditions for investing in manufacturing capacity were not conducive. "The first condition is the sustained amount; the second condition is access to finance the price of that finance. The third condition is that you need to manage your localisation policy in such a manner that you do not get hammered in a trade dispute, because that could be seen as protective trade practices. And fourthly, we tend to associate localisation with South African owned firms."
She argued that if there is a foreign-owned firm, owned by foreign investors that is producing and employing and is headquartered in South Africa, that may be a more sustainable localisation. Wetsch also pointed out that renewable energy is an amazing market in South Africa but the country is lacking in technology, scale of operations, and access to finance to compete with industry leaders like China.
Wetsch urged the industry to look at localisation from a different perspective, by embracing the benefits of importation and then building a localisation strategy going forward. "We tend to localise further background. So we think of a background, disregarding the sector and the long-term path. We end up not thinking beyond a particular industry. And we lose the benefit of the value chain," she said.
Wetsch's concluding remarks: "We are not leveraging trade agreements and procurement agreements to open markets for other industries that may be very well placed to compete. This is where we are losing a lot of opportunities."