26 Feb 2021
SAAEE INTERVIEW: "We believe in a multi-disciplinary, multi sectoral and multi profession approach in solving problems in the energy sphere"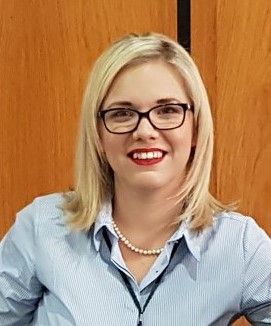 Exclusive interview with Prof Roula Inglezi-Lotz, Professor in the Department of Economics at the University of Pretoria and the current President of the South African Association for Energy Economics. She is also a member of the Enlit Africa advisory board.

Let's start with some background on yourself and your career thus far.
I'm a professor in the Department of Economics at the University of Pretoria. I'm currently the president of the South African Association for Energy Economics and was recently elected vice president regional affairs of the International Association for Energy Economics. I did my masters and my PhD in economics here at the University of Pretoria. The theme was "Improving electricity intensity in South Africa." And then I was appointed as a senior lecturer and currently I am a professor at the University of Pretoria.

My research interest is around energy economics, environmental economics, mostly from a macroeconomic perspective, dealing with topics such as the pricing of electricity, for example, electricity elasticities and the behaviour of households with regards to their electricity profile. Also the relationship between economic growth and energy consumption or economic growth and different types of energy consumption, and what the channels are through which the two interact with each other.
We have looked through the channels of innovation and technology or through the channels of pricing and inflation and costs, etc. So, my research is moving in these fields.

Tell us more about the SAAEE?
The South African Association for Energy Economics was established in 2018. I made an effort to connect with the then International Association for Energy Economics Society President Ricardo Raineri.

Through the SAAEE we aim to provide a platform for energy discussions and debates by making sure we bring together around the table stakeholders from academia, industry, policymakers, communities and the youth, because we believe in this multi-disciplinary, multi sectoral, multi profession approach in solving problems in the energy sphere.
How do we do that? We try to organise what we call the "Let's talk" energy events, which are currently webinars, panel discussions and talks by experts. We also organise the "Let's learn" energy events, which are more workshop types of skills transfer events. And of course, our conferences, the one conference we had in 2019, and the one we are having at the end of February 2021 in a virtual manner.

Any specific projects you are involved in at the moment that you are particularly excited about?
Currently the programme of the South African Association for Energy Economics symposium excites me. This discussion that we're going to have at this symposium will touch on things like market reforms and their effect on small businesses. How the youth reacts in all of the energy transition discussions, the whole concept of just energy transition, the involvement of women in energy and energy education in that manner.
I'm also writing different kinds of papers with my students and my research co-authors. One recent one that I'm super proud of that is going to be published during the next couple of months, is a paper that we wrote on the impact that electricity pricing has on attracting foreign direct investment in South Africa. And something that I'm very proud of is that we are able to show that electricity prices are not a concept, a measurement only of each of the factors that affect only the energy sector, the electricity sector, but overall the economy and the South African economy's position to the rest of the world.

How has COVID affected your operations?
For sure, COVID has affected our operations because we are an association that promotes networking that is based on debate, and definitely took us a couple of months last year to reorganise our thoughts and repurpose our meetings in order to provide these networking opportunities to our members.
The International Association has done excellent work in that by promoting webinars and podcasts and taking this negative impact of us not being able to get together in the same room, and making a positive one with our students now not having to worry about expenses when they travel to conferences or even ourselves as researchers travelling to conferences. Now we can have them all on our screens.

So yes, we have made these kinds of changes to go forward to mitigate the effects of the pandemic and the aftermath. We've all learnt how to work from home and personally, as an academic, I've learned to communicate with my students in that manner. But specifically as I said, we had to repurpose our kind of events. The biggest example is our conference that was planned to be a face-to-face one and was initially planned to be in December 2020. But due to COVID, due to the changes that this whole thing has brought to everybody's operations, we had to make tough decisions like postponing a conference or giving it in a virtual manner so that we can access more people that cannot travel at the moment.

What in your view are the main challenges currently in the energy sector?
There's no sector that did not get affected, even in the short term. The main challenges of the energy sector for me is twofold. The one has to do with market structures and institutions and how they operate within the frameworks within the energy sector in a country.
And the second one is the energy sector's big role in the response to climate change and the environmental consequences. Unfortunately, some of the times these two work against each other and they're not complementary. And I think for me, this is the biggest challenge, to make sure that the market structures of the energy sector and the financial, if you may, and management operations of the energy sector find a balance with the energy sector being a contributor to climate change.

So this combination of these two thoughts is the biggest challenge for me, because if we look at them in isolation, we can find solutions at once and some of them with winners and losers, like with all decisions. But we have to find a balance between our decisions on that. A typical example is Eskom on the one side, trying to sell electricity, getting affected by renewables at household level, still trying to get higher tariffs to make sure their revenue is offset so that they can still they go back towards a more positive balance in their books.
But at the same time, Eskom is also promoting energy efficiency and at the same time Eskom and the Department of Energy are trying to control the way, not control, but manage the way we consume energy. So this too shows that there is an imbalance in the way forward. And the biggest challenge is that we need to take a step back and think of where we are and what we're doing from the beginning. At the moment, we don't have the luxury to do something like that.
So these are the aspects, trying to find the balance, that make me excited to be in this sector and doing research, because these are difficult questions that excite research by heart like myself.

Which other sectors do you look at for inspiration?
I'm very excited about and always involved in youth mentorship and women in science overall in academia in energy. I believe that we need multi perspectives and that can be inter-generational. We need young people around the table. And we need young people to push the table and to say that we don't need the table for these debates and discussions. But we also need the older people with experience and "knowing" what has worked in the past, what hasn't worked, and have this, almost like, institutional memory of the sector. But we need them to work together.

And the same with inter gender diversity. There are different perspectives and it's not nice to generalise that men think like that and women think another way. But still, there is a profile of a way how a woman thinks and a profile of how a man thinks. We need to look at diversity of backgrounds, we need to look at diversity of professions, especially in the energy sector.
And I think this is the inspiration I'm looking for in this journey I'm into in energy research. The fact that I can, apart from my colleagues in the Department of Economics, also speak to engineers and environmentalists. And we need to speak to sociologists, and we need to speak to the communities. Because all of these together will take us forward into finding sustainable solutions, because we can find solutions on a smaller scale, but we cannot find sustainable solutions that will take us through to the next generation.

How excited are you to be on the advisory board of Enlit Africa?
I'm excited to be on the advisory board for Enlit Africa. I think these kinds of big events in the country and on the continent, have again this idea of coming around the table to think forward. It's important, not only for the industry to get there, but for the whole sector to get involved in these kind of events, because we need to understand each other's perspectives.
I recently read a paper on energy projects and why the pairing of industry with academia does not work in these kind of energy projects or has not worked thus far and what the challenges are. And this paper mentions that this distrust in the beginning, that starts from a lack of continuous and frequent communication between the stakeholders, is what makes these projects' beginning quite difficult.
So we need these kinds of events, we need associations to form this relationship between the industry, the academia, even among the people in the industry, the policymakers, to come together and all together, have frequent communication. And not once off, when a difficult situation hits the economy, but to have an ongoing relationship to ensure the trust of the stakeholders in each other.
So that when something happens, you have already established a relationship, a trust between the industry and academia, for example. Or the communities and the scientists. And these kinds of events can make this kind of communication become frequent and ensure the trust between them.