26 Feb 2021
SOSAI INTERVIEW: "It takes a lot for a woman-owned to be taken seriously, especially in the energy sector"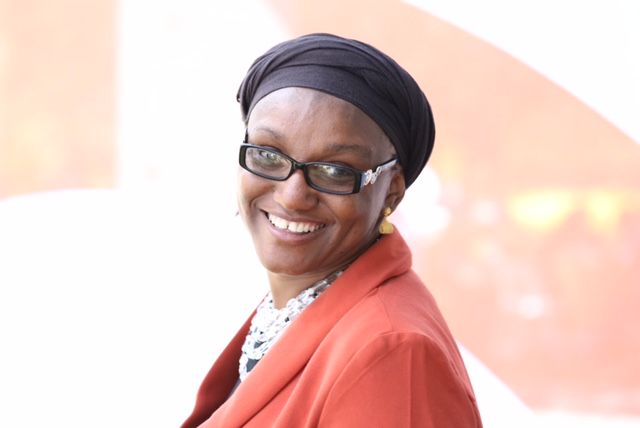 Exclusive interview with Habiba Ali, founder and MD-CEO of Sosai Renewable Energies Company and advisory board member of Enlit Africa.

Let's start with some background about you, who is Habiba Ali?
I am Habiba, the founder of Sosai Renewable Energies Company. I'm currently acting as MD-CEO of the company as well. I founded this company 10 almost 11 years ago now. I'd actually been in the renewable energy industry a bit, but not really actively. I was doing work on indoor air pollution. I was addressing it from a deforestation view. We were trying to promote renewable energy through clean cookstoves and trying to promote the idea of reforestation, reduced firewood and all of that.
But then attending the Partnership for Clean Indoor Air Forum in Uganda, I found out that there was an even bigger devil, monster in the kitchen than deforestation, that affected health and livelihoods and that was indoor air pollution. So for every two hours, a woman or anyone who sits around an open flame, they actually inhale an equivalent of two packs of cigarettes.
And having come from being a child who had a mother who was cooking by the roadside over the light of an open fire and the light from a kerosene lantern and that really scared me. And I'd lost a sister and I wasn't sure if it could have contributed because by the time I heard that presentation, and listened to all of the health issues that could have come out of using the open fire, I realised that she had some of them. But I can't categorically say that that's what killed her. Unfortunately, in Nigeria, we don't have very good posthumous investigations.
So yes, that's who I am. I'm also a mother of two beautiful children, a 15-year-old girl and an 11-year-old boy. I live in Kaduna, Nigeria, which is two hours north of Abuja. I've been running the business and we've metamorphosed from being a small business, selling just the lanterns, to doing home kits, mini grids, sort of a productive use, encouraging women-owned businesses in clean energy, and just thereby having this development of women and their economic growth is very paramount.
So currently, a major mainstay of us is that we want to work in the women energy and agricultural nexus, because we believe that each and every one of them needs each other.
Tell us more about particular projects that you are currently busy with and that are very exciting for you right now.
Well, recently closed a really big one for us. You know, there's just so much you can do without enough data. And we've actually been able to identify thousands of communities in Nigeria that actually need renewable energy solutions deployed to them. So we had talks with the USTDA, United States Trade and Development Agency. They do feasibility studies which they fund 100%. And they are the ones who pay the consultants who do the work. So we were able to present to them about 100 communities across three states in Nigeria, Kogi, Kaduna and Plateau states. And we just recently won the grant award of over $900,000 to implement these feasibility studies. These studies will help us to know which of the communities are viable communities to roll out projects in.
If everything works out, and I think it will, it's going to be tied into productive use technologies and mini grids hopefully. And across 100 communities is a really, really big one for us.
With such data and such info¬rmation investors will take us more seriously. Because one of the things you will find, especially in this sector, is that it takes a lot for a woman-owned to be taken seriously. I've been in this place for over 14 years. So I know that to be well regarded means to seriously tick all the boxes and work twice as hard just to make yourself relevant.
So that's very exciting. We signed the award agreement in February and all the big shots were there; the ambassador of the United States and the new head of the USTDA, who is fortunately a Nigerian, and both also happen to be women. And the lady who actually helped with pushing the project and is helping us with all the desk work, who is the head of the West African unit, is also a lady.
How has COVID affected your operations?
Well, COVID has had a very big impact. I feel sometimes that it has impacted my business much more than any other business. Because in the beginning, when it happened and the lockdown happened, we were told not to do any installations. We had just signed an award agreement to do a mini grid in another state in the south with All On and USADF. We have just placed orders for the products and everything. And, of course, in fact, the mini grid for that project is just arriving in Nigeria like this week. So we're just going to start clearing it and bringing it in and it's one year late.
Some of the home systems that were supposed to be used there, they are the ones we're trying to push now. People are slow to payments and slow to adoption, because they are low on cash.
I mean, if I've lived for 15 to 20 years without any electricity, what makes you think delaying another one or two years wouldn't make any difference to my lifestyle? That is the kind of impression you're getting from the people.
Solar drying is also delayed, which is what we're planning to use, because it's a pineapple farming community, we're going to do a lot of work there. It also affected our solar drying project that we're doing under a different funded project. Fortunately that one we just started, implementation has gone on now we've installed all the dryers and products have started being dried already. So you can imagine everything has had a one year delay. And as soon as you have a one year delay, it means revenues expected from those projects have also been delayed by one year.
So these are the kinds of things that happened. And so cash flow stalled. Of course, revenue was reduced. I can imagine that by the time our books are out, our revenues are going to drop by nothing less than 30%. And so yes, we'll see how it goes. But things are beginning to come back again. I'm one of the advocates who says we cannot stop our lives because of COVID. We can just learn to live around, live together somehow. It's just like living with malaria as we've done for years.
What aspects of the energy sector have surprised or delighted you over the years? You mentioned that it's harder if you're a woman. But apart from that? What has been kind of surprising? Or has there been an aha moment for you about being in the energy sector?
You know, starting as a woman was a bit difficult, because then you needed to learn all the ropes. Like I said, you needed to work twice as hard. That meant a lot of things, you health, your family, a lot of things had to suffer. But then with time, once you got the hang of it, people start realising that you're not going anywhere, you're there.
And then I think the benefits of being a woman start coming through. For example, the first USADF award we got had a 25% like mileage already for just being a female owned company. So yes, we've got some very good value for being women, female owned.
I think one of the biggest things that has happened to me is the speed with which the renewable energy sector has caught up within maybe three to four short years. You know, it's been a slow process of trying to pitch that this works. In 2015, I was at a conference by Euromoney and some of the speakers were talking about energy for banks.
I was trying to encourage them that renewable energies could actually come in handy, and the guy just didn't want to hear it: "don't come with your environmental talk" and all of that. But all of a sudden, now, most banks are going solar. There's just this fast change. And that has been pretty exciting. Because it means that for me, it feels very fulfilling that all of the work has not been in vain.
But also, I think somebody posted recently on LinkedIn the statistics of 600 million people not having access to energy. That will show you that if the statistics are not changing, then all of our work has actually not been fruitful.
Some of the research we did in 2010 resulted in having the rise in the energy ladder. You had this energy pyramid where you had more people at the bottom of the pyramid where you had firewood, charcoal and kerosene, then gas and electricity. So the dream was to turn that pyramid upside down, such that more people were in the upper stage, using electricity or gas. So, if up until now we're still churning out those same data, then it means all of the work we've put in is really wasted and that really hurts. It's really frustrating.
Is there another sector or company that you look at for inspiration to apply to this journey that you are on?
Well, the food sector, the agricultural sector, because that's one thing that I look at, and I say, there's no way people can survive without food. People can do without energy, but no one can do without food, right? And when I look at the amount of food waste.
There was research we did in 2016, with Initiatives of Change in the UK. We did just a desk study and we found out how much food is going to waste globally every year, it's alarming. At that time, we found out that all of the food wasted put together, from all of the countries in Europe alone, it could feed another 10 countries in Africa.
So yes, as much as there is food, it also needs to be channelled right. And every day you find out that in the agricultural sector, there's always more innovation, trying to reduce and find out what the situation is, improve upon it. And that's very exciting.
Because I look at Nigeria, for example, and I see people doing extension services, trying to improve farmers' practices, ensure they farm regularly over the years. We're doing this solar drying project and it's not because we are the first people to do but because we've also seen it that it's going to be a benefit. Because people had practices like that that existed, and we're only doing it in a better way now.
So yes, when you look at that sector, you find that people are constantly innovating, constantly doing things that will improve it, make it better. At least, if you will look at it from an investment point of view, it is a sure banker for revenue. So yes, I think I really like and get inspiration from there. And that's why I think I also want to dabble in it a bit, even if it is in energy for services based in agriculture. So we are starting with the solar drying now, hopefully, we can go into processing, which is amazing and that's one of the things we're thinking to tie into the 100 communities coming up and of course, solar the irrigation as well.
How excited are you about being on the advisory board for Enlit Africa? How important is it for the industry to get together like this?
We just cannot do enough to promote the industry and ensure that acceptance for the kinds of solutions that we are given is widely spread and more sustainable. And having people on board who are practitioners, who are hands on, who are constantly doing this, is a very good thing. Most times, you find that most of these organisations have 'people of repute' on their boards.

And then for us as a company, just by putting it on LinkedIn already, you can see the mileage we have received in the promotion for us. I see that we get more people asking, 'oh, really, who is she?,' you know, people are starting to take notice, ask questions and it adds to our credibility. So it's quite exciting to be listed as an Enlit Africa advisory board member.