26 Feb 2021
SUSTAIN POWER INTERVIEW: "We offer long-term leasing but also short-term construction finance for our containerised solar systems"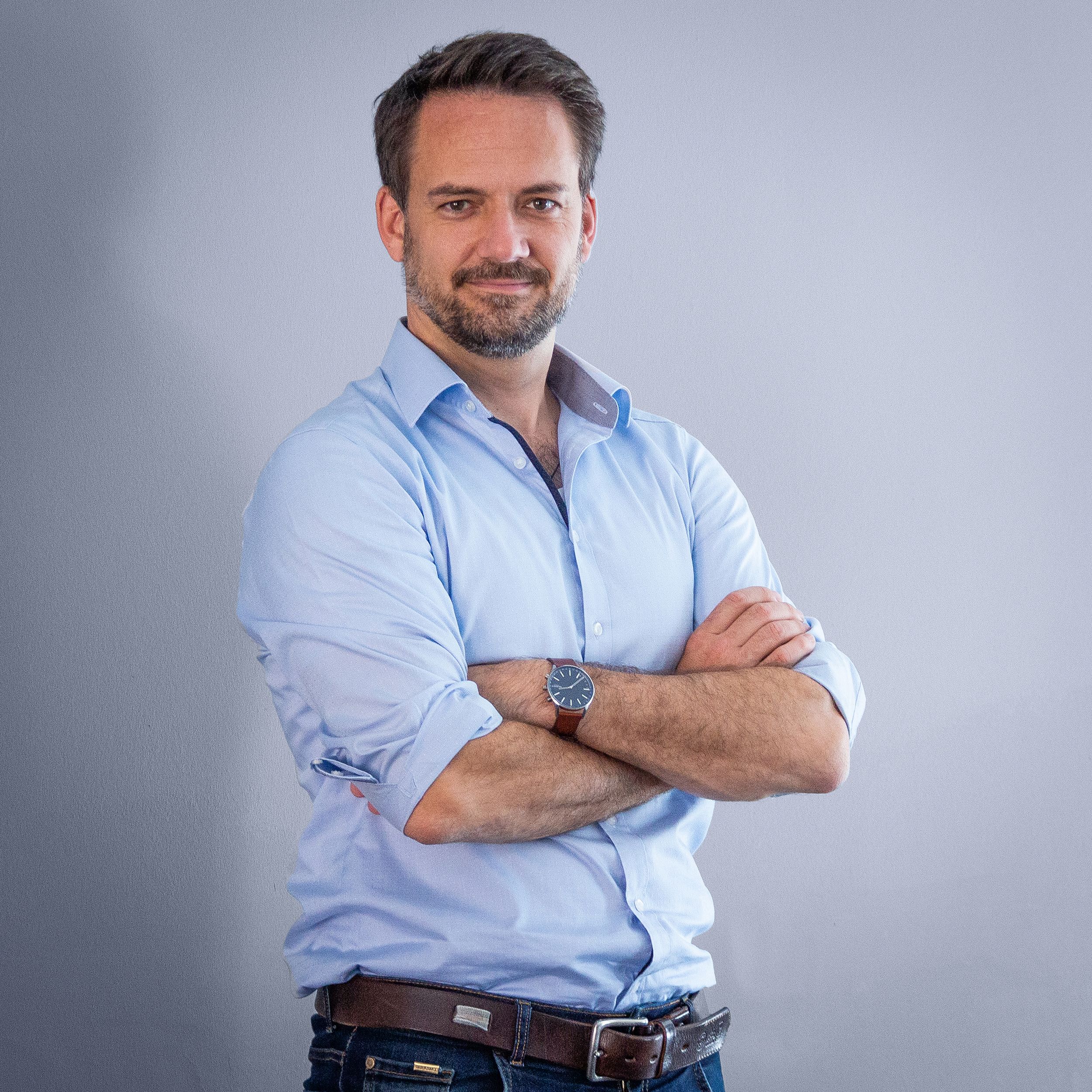 Interview with Tobias Hobbach, MD, Sustainable Power Generation and ad board member of Enlit Africa

Let's start with some background about you can your career so far.
My name is Tobias Hobbach and I'm originally from Germany. I've been living in South Africa for nearly 10 years and I started Sustain Power in 2012 with the goal to become a player in the decentralised clean energy space.

So Sustainable Power Generation is focusing on two technology areas. Under the brand Sustain Power, we do biogas, natural gas-to-power solutions for industrial and commercial clients. It's all about clean energy solutions in the decentralised space. Our other brand, Sustain Solar, focuses on containerised off grid, turnkey solar solutions for rural electrification, like mini grids, but also commercial diesel hybrid solutions and other off grid applications.
Before I entered the energy space I worked in the automotive industry for a big German luxury carmaker where I grew up and spent the first 10 years of my career. I have a master's degree in international finance and management, and have worked in Germany, Japan, Argentina, and then came to South Africa as a CFO for one of their factories. And saw the opportunities in the energy space and started my own business.
Any game changing projects that you're very excited about at the moment?
We're very excited about being part of a number of health clinic initiatives that have been launched during this last year of crisis by various funding partners. We have, for example, just deployed seven containerised power systems to clinics in Lesotho together with a mini grid developer. We are involved in an emergency hospital electrification project. Those are projects we really like a lot.
How has COVID affected your business?
COVID has affected us the same way it has probably affected most companies. It was quite a shock and tested our resilience and processes. Interestingly, it has then turned into quite a productive period, with lots of intense interaction with players in the electrification space. In particular, we also had the impression that some companies used the time of lockdown to look into engineering solutions that had probably not seen quite as much attention previously. So we ended up being fairly busy.
Looking at the post-COVID world, are you going to do business differently, do you think?
This is almost a philosophical question. And I think the same as most people, we think about it a lot: What will really change in the long term? I believe it has made us as an organisation more agile and more resilient and has taught us to deal more effectively and efficiently with new ways of working. That I think will have a lasting impact on the way we do business.
Other than that, we have hopefully all learned that we can do business with less traveling and with less sitting around tables, drinking tea, but getting to the point of business faster. So that I hope will be one of the positive outcomes.
Being a player in the industry in South Africa as well as on the continent.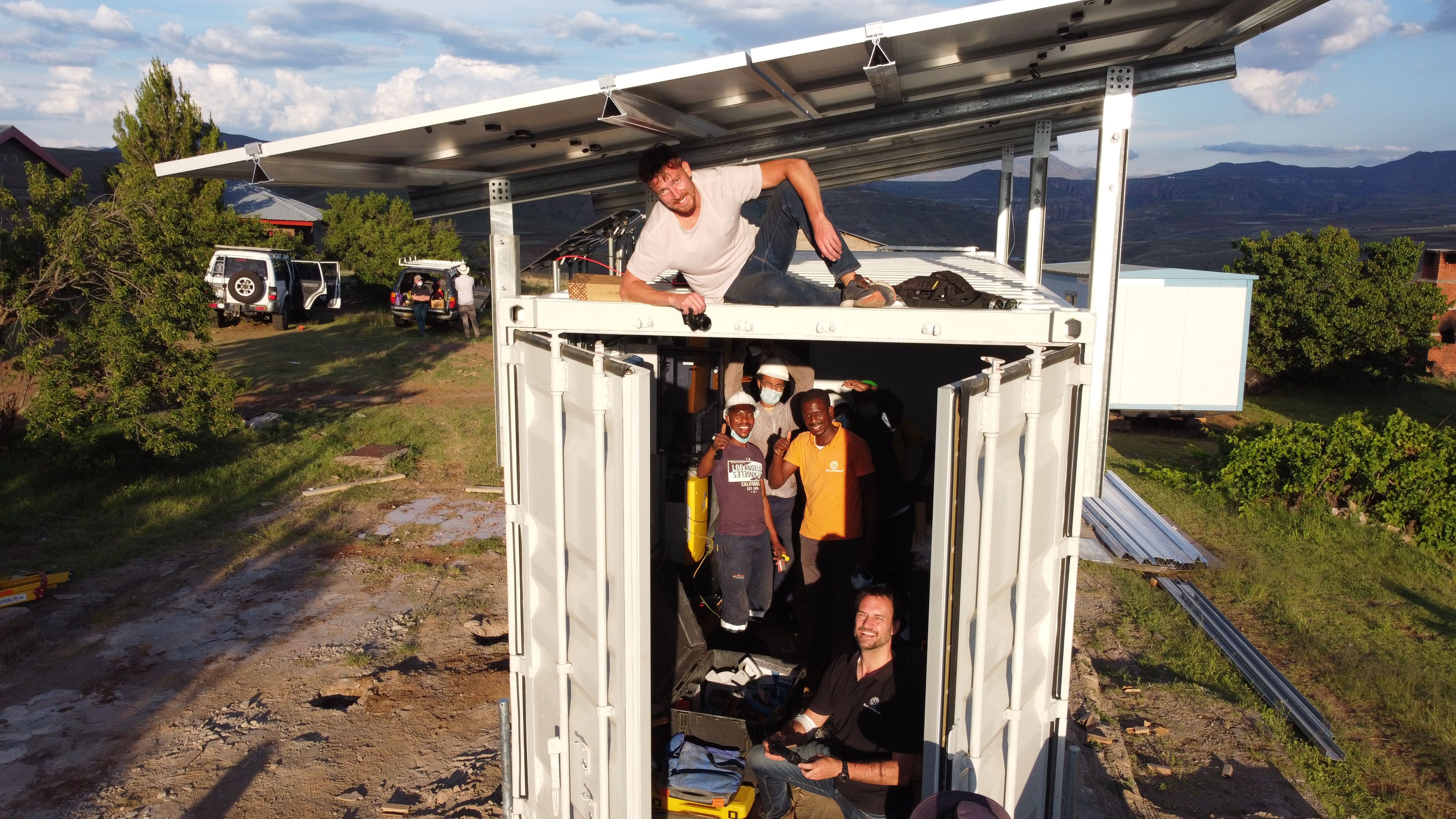 What do you think are the main challenges to the sector?
There are numerous, numerous challenges in the in the energy space on the continent as we're all aware, some are specific to particular industries and technologies and countries and others are more of a universal dimension.
So I would say the biggest hurdle from a macro picture are policies and legislation. The lack of privatisation in some of the sectors. But more at a project and execution level, the challenges are often related to funding or to finance or the availability of finance solutions, but also execution.
Executing and delivering an electrification project in the Congo or Nigeria or in remote areas in some of South Africa's neighbouring countries are complex. They are complicated, which is one of the areas we focus on to overcome by containerising our solutions by offering turnkey applications that are ideally designed for full remote locations.

Having now touched on the challenges, what has delighted or surprised you about the sector in your 10 years?
The most positive experiences are those with the people that benefit from electrification, those are just the most heart-warming moments. When a project comes together as a result of fantastic teamwork between different parties, different companies, NGOs, government agencies, and in the end, a village is electrified, schools have electric power for the first time ever. Those are priceless moments and make all of us get out of bed in the mornings.
Is there another sector that you look at for inspiration, in terms of what you'd like the energy sector to be like? I know a lot of people for example, admire the telecoms industry.
I actually do work with analogies a lot when comparing, especially the off grid and electrification space. I mean, energy is very broad and I believe we have different tiers within the sector that have reached different levels of maturity and professionalism. And when we look at electrification, decentralised power supply, it's still a bit of greenfield test area that is yet to mature.

Due to my background in the automotive industry, I use analogies from the automotive industry quite frequently. And one has to do with standardisation and simplicity and cost effectiveness and continuous improvement, one of the Kaizen mantras in the automotive industry since Toyota came up with their continuous improvement philosophy back in the 70s. I think that needs to be applied more rigorously and more effectively throughout our industry as well. And it's one of the things we take very seriously in designing and delivering our solutions. Another one we're getting at is to make financing solutions available with products.
Another analogy that I like to use, comparing the electrification space with other more mature industries, is access to finance for the application of products. What I mean with that is asset finance tools that are readily available in the automotive sector again, but also in other equipment businesses. Even diesel generators you can lease and rent and finance on every corner. There is still not a standard solution for solar systems for instance.
Hence our initiative to offer long-term leasing but also short-term construction finance for our containerised solar systems. They remain movable assets. They have a lot in common with other standardised commoditised product solutions. So we're taking the complexity out of this business model and offering these added values on these added services on the finance side.

Let's talk about the gas-to-power projects you are involved in.
We are a player in the gas-to-power sector for decentralised and onsite power generation. So, where gas-to-power is often seen in the context of large scale, utility size power supply and will play a very significant role in the years to come across the continent; decentralised onsite power generation, using gaseous fuels, like cleaner natural gas or bio methane, biogas and landfill gas, is a sector that we focus on to offer more sustainable energy supply solutions and a degree of power autonomy, which is so important in areas of insecure power supply.

You're on the advisory board for Enlit Africa. How excited are you about this event? And how important is it for the industry to gather like this?
I've been a regular visitor and follower of African Utility Week, now Enlit, for the last six years. And it's almost guided me into the industry. This event, but also the media around it, I think, represents the industry very, very well across the continent. Most significant players are represented and all the relevant energy topics come up in the various activities, panels, discussions, so. Of course, living in Cape Town, it gives us a bit of a home advantage with the event, but judging by the visitors and people getting involved, it really is the the lighthouse event on the continent for the industry.

What are you hoping for this year for Enlit Africa?
I hope that the new format of the Enlit event will be as fruitful and maybe even more fruitful than the traditional old formats we've all been used to. While many of us will miss the social interaction and the direct personal touch of the event, I hope that it will give access to an even wider range of topics and people and companies to exchange ideas and thoughts with.