A Stage That Shapes The Future Of The Energy Transition
The African energy sector needs a platform that offers clear, concise and incisive thought leadership that looks to the future and embraces all players in the industry.
Enlit Africa is that platform.
Our programme will feature an exciting and inclusive range of content unlike any other energy event, presented in innovative ways that you will not have seen before. Speakers from the whole spectrum of the sector will put Africa's energy transition into context, outline the challenges and opportunities it presents, and spotlight the innovative projects and technological solutions that will shape the way we generate, consume and trade energy.
Join us: be inspired – be Enlit Africa.
Strategic Conference Programme
The Enlit Africa strategic conference offers as a discerning experience. This is where Africa's energy decision-makers and policy formers will gather with the intention of comprehensively addressing a hand-picked series of scenarios, which are at the heart of our energy transition.
Entrance to the strategic conference is exclusive to registered delegates who will have access to high-level discussions and an elite group of expert speakers to share best practice and inspirational solutions, to help achieve business objectives.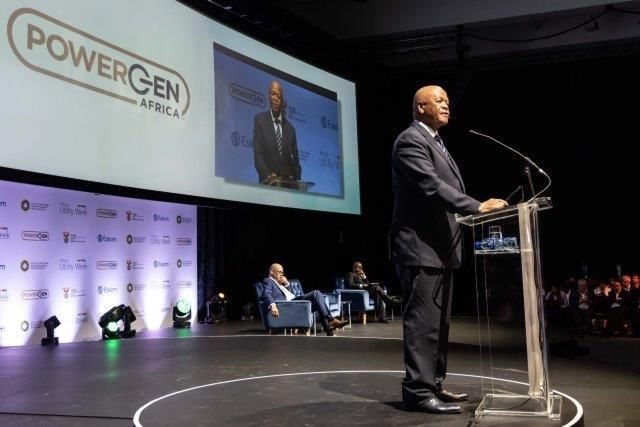 Free Knowledge Hub Seminars
Open to all Enlit Africa attendees, the Knowledge Hubs bring top-class presentations and panels right onto the show floor, where knowledge and technology mix.
The Knowledge Hubs are located in prominent positions on the show floor, surrounded by relevant industry stakeholders. The topics covered emulate the three-day conference programme, which are selected by our panel of industry experts who form the Enlit Africa Advisory Board.
Learn from the experts and improve your everyday work-life and output with these free-to-attend, CPD accredited sessions on the show floor.
Our Enlit Africa Advisory Board
Enlit Africa is proud to work closely with senior level industry experts to help shape the free Knowledge Hub programme as well as the Strategic Conference Programme and ensure that we provide the most relevant and hottest industry topics to help you and your business.